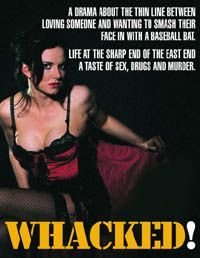 Crime correspondent for The Observer, author of 'Bloggs 19' (the Essex Range Rover triple murders story) and 'The Infiltrators' (a true story of black undercover policemen in London, out this September, filming 2001).
"Goodfellas, Essex style" - Amazon.com review for Bloggs 19.
"An amazing insight into the criminal underworld in Essex, and what is really disturbing is that it is happening right here, right now in our own back yard. Drug smuggling, prostitution, forgery, police corruption, and links to Irish terror groups, it's all here, but most interesting was the insight into the protected witness scheme in this country. Mr Bloggs 19 will forever be looking over his shoulder! A compelling read." - Amazon.com review for Bloggs 19.